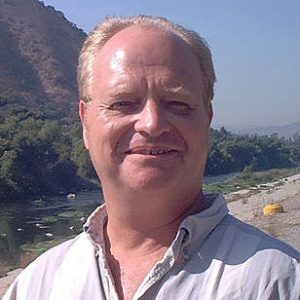 Hello All,
I'm a professional ministerial counselor using the technology developed by L.Ron Hubbard. I am a professional Spiritual counselor  who has attained the classification of Class VIII or Hubbard Standard Technical Specialist. That means I am an expert in all techniques and practical applications. The Class VIII certification is only given to those who have consistently demonstrated in actual practice 100% correct application and results. I have been consistently counseling since 1974 and have counseled over 20,000 hours to hundreds of different types of people. I have been a Class VIII since 1990 and have helped many people.
If you have questions or would like to know more about my counseling contact me. I have an independent Field Ministry, one that ministers counseling, but not affiliated  with the Church of Scientology. I am very experienced in handling all types of people and cases including children, businessmen, celebrities and others. I travel and counsel people all over the country. I counsel people of all faiths, it does not conflict with other religious beliefs. My personal intention is to give more than you expected to receive.
We deliver your services in  a comfortable friendly area in the upper Northwest part of Idaho to deliver to you amazing technology to help you go free. We are near beautiful lakes, rivers and mountains and the area itself is therapeutic in itself. There are plenty of availabilities for lodging and food. I can help in the following areas of life:
Attaining goals
Self confidence
Marital problems
Relieving stress
Drug Problems
Pain Relief
Bad habits
Handling personal problems
Becoming more productive
Work related problems
Handling suppression and dangerous environments
Grief and anxiety counseling
Communication difficulties
Assist processes to help overcome trauma, illness and injuries
and more…
Out of Body techniques delivered
Ethics counseling
Group counseling and lectures
Traumatic Incident Reduction
PTSD assistance
Business consultations
Net counseling
Advanced levels & reviews
There can be an adventure to life if you wish to make it so. I can help you find a new path in life. I can help you feel centered again if you have left an organization and lost and unsure what to do. Feel free to contact me about anything. I'm willing to communicate to anybody about anything.   I understand, because I intend to understand, there is something you can do about it, and I think I can help if you let me. If you would like some personal communication or help from a trained expert please feel free to contact me.
Have Tech – will Travel
Telephone 208 556 5299
Contact Us
Save
Save
Save
Save
Save
Save
Save
Save
Save
Save
Save
Save
Save
Save
Save
Save
Save
Save
Save
Save
Save
Save
Save
Save
Save
Save
Save
Save
Save
Save
Save